LOW MAINTENANCE
You only need to keep them relatively clean, so cleaning them a couple of times per month will do the job
SAVE MONEY
You can save upto 80% of your electricity bills. So Say good bye to huge bills & generate electricity that you own!
25 YEARS of FREEDOM
 There is no wear and tear. Most reliable solar panel manufacturers offers minimum 20-25 years warranty
TRUSTWORTHY PARTNERS
We consult you for the specially designed energy solution only for your need and help you as energy partner
Solar Facts India
India plays an important role in the Earth's ongoing fight against global warming. Lets join 'The Solar Movement'
0
India has the world's largest single-location solar power plant
0
370% Growth in solar generation in last 3 years
0
India has added 9 GW of solar power in the past 2 years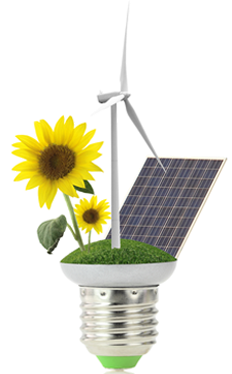 Vivaswan Technologies
Vivaswan Technologies brings in extensive field experience in terms of understanding the best suited technology for Indian conditions that includes the most efficient Modules, BoS products, Design, Installation and Project management using industry best practices. Our strong relationships with Module manufacturers, leading Inverter manufacturers and other BoS suppliers ensure our customers projects are executed at the most optimal cost.
Over the years, we have developed strong strategic alliance with EPC companies & Component suppliers.
Single Point of Contact for All Green Power
Viability Studies
Customised / Specific Design
Engineering
Permitting
On Site Work
Quality Post Sales Services
Equipment / Material Procurement
Quality Installation and Construction by Skilled professionals
Commissioning of Roof Top Systems, Ground Mounted System or Solar Carport System.
Timely delivery